F

amily of Rotary News
It is with deep sadness that we announce the death of President Elect Nominee Joan Kearl's husband Mike.  Mike passed away suddenly on the campus of Trinity University where he was a professor of sociology.
For the past several years, Mike has been the Faculty Sponsor for Trinity Rotaract Club.
Become a Rotary Kingdom Keeper!
As you know over the past few years we have expanded our Kingdom for Kids playground projects to include substantial landscape improvements.  We are asking for Volunteers to to assist fellow Rotarian Dr. Bill Bauta on landscape supervision and occasional maintenance and improvement that is needed on our existing projects at Smith Elementary, the Winston School, St. PJs and Stewart Elementary.  We are also planning a very extensive effort at Miller Elementary in September and we would love to have your help.  Please sign up if your interested in helping out.  Dr. Bauta will contact you and schedule a convenient time to meet at one of our locations.
To signup, email the Rotary office at assistant@rotarysa.org or call 210.222.8242 X 11.
Rotarians are business and professional leaders who take an active role in their communities while greatly enriching their personal and professional lives.
Rotary's Read and Roll Golf Classic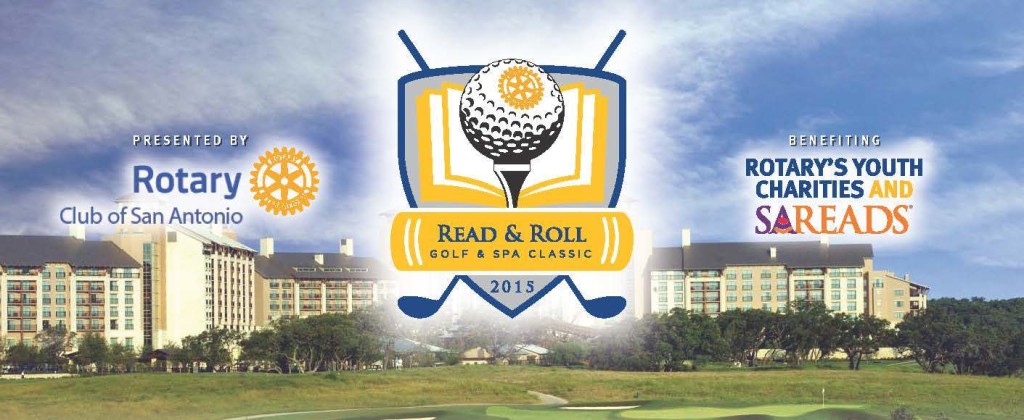 Thursday, April 9, 2015 ♦ 8:00 Shotgun Start ♦ AT&T Canyons Course
For more information, CLICK HERE