NO ROTARY – Wednesday, March 15th
Due to Spring Break, the normal noon meeting on Wednesday, March 15th has been cancelled.  Make-ups are not required for this meeting.
The Rotary Foundation Centennial
This year the Rotary Foundation is celebrating 100 years of doing good in the world. President Joan and the Board ask that you make a donation of $126.50 this Rotary year to honor the Centennial. CLICK HERE to make your donation today!
Rotarians are business and professional leaders who take an active role in their communities while greatly enriching their personal and professional lives.

For more information about this great event, CLICK HERE.
To download a Sponsorship Form or to sign up, CLICK HERE.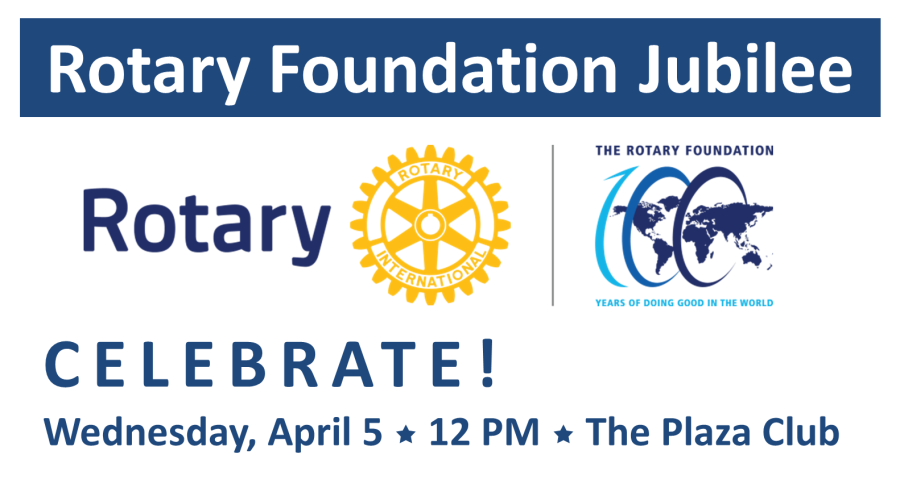 We're celebrating the Rotary International Foundation's 100th anniversary! Our usual Wednesday luncheon on April 5 will be dedicated to RI's 100 years of doing good in the world and our club's contributions to those efforts. 
Cost: Free for members on the Meal Plan / $25 for Exempt Members & Guests
RESERVATIONS ARE REQUIRED – To make your reservation, CLICK HERE