Committee Selections Now Due
To select the Committee(s) that you would like to serve on during this Rotary year, please Click Here
Service Opportunity
Help us reach our goal of 2,000 Service Hours by volunteering for the United Way Shoebox Project.  Bring your friends and your family to the San Antonio Food Bank to help stuff shoe boxes for people in need.  The shoeboxes will be redistributed to nonprofit organizations serving veterans, elderly, children, homeless, and vulnerable populations.
Event Dates and Times:
June 2 from 1-4 pm
June 6 from 9 am -12 pm
June 12 from 9 am - 12 pm
Location:
San Antonio Food Bank
Can't volunteer but want to donate items? Bring your donations to a upcoming Rotary meeting.   Click here for a list of Most Needed Items.  Cash donations are also welcome.
Rotarians are business and professional leaders who take an active role in their communities while greatly enriching their personal and professional lives.
Rotary's Spelling Bee – Congratulations To Winner Steve Darling
Over $30,000 raised at this year's Rotary Spelling Bee! Congratulations to our winner, Steve Darling and all of our Rotary Spellers for being Rotary Champions. With their help and the help of donors, we raised $30,874 for our Rotary Charities.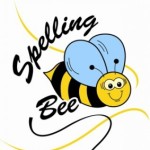 The Rotary Foundation (Steve Darling) – $14,106
Kingdom for Kids (Paul Garro) – $10,861
Norman Vestal Scholarships (Joan Kearl) – $3,571
Youth Education Foundation (Brent Fessler) – $1,262
Diploma Plus (Louis LeLaurin) – $1,074