Congratulations!
Each year the San Antonio Business Journal honors those under 40 who are stars in their professions and give back to the community.  This year's list of "40 Under 40" includes our member Chance Mazurek of Mazurek, Alford & Holliday, PC.   Our assistant district governor Xavier Toson was also selected.
Congratulations to these Rotarians for living the motto of "Service Above Self."
Rotarians are business and professional leaders who take an active role in their communities while greatly enriching their personal and professional lives.
2nd Annual Rotary Rodeo Road Trip
Wednesday, February 21, 2017
5:30 PM – Rodeo Speaker
6:00 PM – Dinner
If you are interested in attending this year's Rotary Rodeo Road Trip, please contact the Rotary office at 210-222-8242 X 11.
This year, we'll gather in the Schools Tour Tent on the fairgrounds at 5:30 PM to hear a Rodeo representative tells us about the inner workings of the Rodeo and the impact it makes in this community.
We'll stay in the tent for a casual dinner and fellowship. After that, feel free to roam the fairgrounds and take in all the Rodeo has to offer.
You are encouraged to take in the Rodeo semifinals and the show that night. Rodeo tickets are not included in the prices above. Tickets must be purchased separately and directly from the Rodeo website.
New Year's Resolution
Resolve to Discover a Rotarian This Year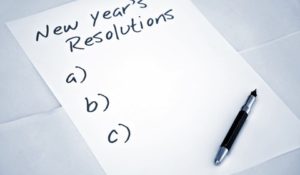 We all know someone with a servant's heart who wants to connect with the community. Help them discover what you already know – the joy of being a Rotarian.
Add "introduce a friend to Rotary' to your list of New Year's resolutions. Bring them to a meeting (first lunch is on us), introduce them to fellow Rotarians, let them see the power of Rotary in action. Our Recruitment Committee is always available. Let us know we can help! (assistant@rotarysa.org)
VOLUNTEERS – Log your hours here!
Have you volunteered at a Rotary Event?  Your hours count toward our Club Goal of 2,500 Service Hours.  Take a moment to log your hours.
VOLUNTEER HOURS (NON-Snack Pak) – CLICK HERE
SNACK PAK 4 KIDS HOURS – CLICK HERE