October 18, 2017
A Conversation with Red McCombs
Meeting Location: The Witte Museum – Prassel Auditorium
Stay current with Rotary news – CLICK HERE to read our newsletter!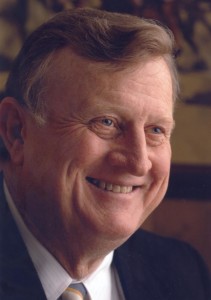 October 18, 2017 – A Conversation with Red McCombs
October 11, 2017 – "Schreiner University: The Little University that Could" Guest Speaker: Charlie McCormick, President, Schreiner University
October 4, 2017 – "Recruiting our Next Generation of Airmen" Guest Speaker: Major General Garrett Harencak, Commander, USAF Recruiting Service
September 27, 2017 – "Texas Research & Technology Foundation & VelocityTX: A Vision of a Better World Through Entrepreneurial Economic Development" Guest Speaker: Jorge Varela, CEO, VelocityTX
September 20, 2017 – Don Strange Ranch Party.  Normal Wednesday meeting cancelled.
September 13, 2017 – "Immigration: Texas Size Issues" Guest Speaker: Mario R. Ortiz, San Antonio District Director, United States Citizenship and Immigration Services
September 6, 2017 – "San Antonio – "Medical City" USA" Guest Speaker: Marty Wender, Charles Martin Wender Real Estate & Investments
August 30, 2017 – "Hydraulic Fracturing – Thinking Outside the Barrel" Guest Speaker: Dr. David Turner, Associate Professor of Environmental Science, St. Mary's University
August 23, 2017 – Legislative Update from Washington, DC – Guest Speaker: Will Hurd, United States Representative, Texas District 23
August 16, 2017 – Renewing San Antonio's Brackenridge Park…A Municipal Park Unequalled in its Layers of History – Guest Speakers – Lynn Osborne Bobbitt, Executive Director, Brackenridge Park Conservancy & Joe Calvert, President Board of Directors, Brackenridge Park Conservancy
August 9, 2017 – A City of the Future: How our Growth and Vision will Shape the Next Chapter of San Antonio – Guest Speaker, Mayor Ron Nirenberg, City of San Antonio
August 2, 2017 – Creating a Wealthier San Antonio – Guest Speaker: Lionel Sosa, CEO, YesOurKidsCan.org
July 26, 2017 – Pathways to Hope: Breaking the Stigma of Mental Illness – Guest Speaker: Doug Beach, Chairperson Pathways to Hope
July 19, 2017 – Creating Purposeful Engagement with an Eye on Impact: The Najim Center at St. Mary's University Guest Speakers: Dr. Tanuja Singh, Dean, Greehey School of Business & Hugh Stevens, Director, Harvey Najim Center for Business Innovation and Corporate Social Responsibility
July 12, 2017 – Army Medicine Support to the Warfighter in the Future Guest Speaker: Major General Brian C. Lein, Commanding General, US Army Medical Department Center and School
June 28, 2017 – Final Meeting for 2016-2017 President Joan Kearl and Installation of 2017-2018 President Trip Worden and the Board of Directors.
June 21, 2017 – Creating the San Pedro Creek Culture Park Guest Speaker: Suzanne Scott, General Manager, San Antonio River Authority
June 14, 2017 – The Story of the Stars and Stripes Guest Speaker: Pete Van de Putte, President/CEO, Dixie Flag and Banner Company
June 7, 2017 – ADM. William McRaven, Chancellor, University of Texas System
May 31, 2017 – "San Antonio – Essex Modern City" – Guest Speaker: Jake Harris, Managing Partner, Harris Bay – Essex Modern City
May 24, 2017 – 5th Annual Rotary Spelling Bee
May 17, 2017 – Diploma Plus Awards Ceremony II – Guest Speaker: Dr. Lorenzo Suter, Chairman, The Tr-Youth Foundation
May 10, 2017 – Diploma Plus Awards Ceremony I – Guest Speaker: Ryan Lugalia-Hollon
Executive Director, Excel Beyond the Bell San Antonio
May 3, 2017 –  "Hemisfair – Where San Antonio Meets" – Guest Speaker: Andres Andujar, CEO, Hemisfair Park Area Redevelopment Corporation
April 26, 2017 – No Rotary – Happy Fiesta
April 19, 2017 – One SA; Guest Speakers: Carri Baker, Tri-Chair, One SA and Mike Frisbie, Director of Transportation and Capital Improvements for COSA